Canadian National Vimy Memorial (Givenchy-en-Gohelle, France)
Particularly high and large monument in memory of all Canadians who fell in World War I. In the vicinity there are several other remembrance tourism related things to visit. Literally impressive. Did you know that you can just see this monument from the terraces of Hostellerie Kemmelberg **** : this is plus/minus about 40 km away. Talk about a view. You have a very good view on the Franco-Flemish plain with its mining basin (terrils), classified by UNESCO as a world heritage site in 2012.
Tip: be sure to visit the trenches: Vimy Trenches (one kilometre away).
Numbers of visitors: 174,200 (2018).
Google Maps.
Indication on the map of Top Flanders.
Info in Wikipedia.
Info on the UNESCO world heritage list about this mining basin.
360-180° panoramic photo of this Canadian memorial
Photos at sunrise July 18, 2023: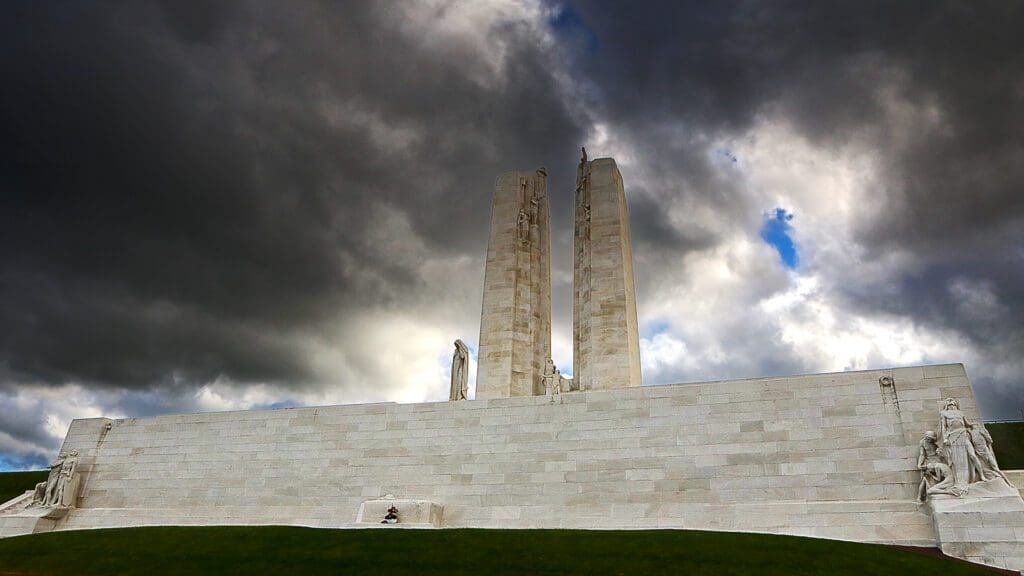 Photos from previous visits: